Monthly Archives: July 2013
I don't have final footage/images of the Vice Versa installation at the Broad quite yet. I'm hoping to have this ready soon, but in the meantime, there are a few views from the installation time.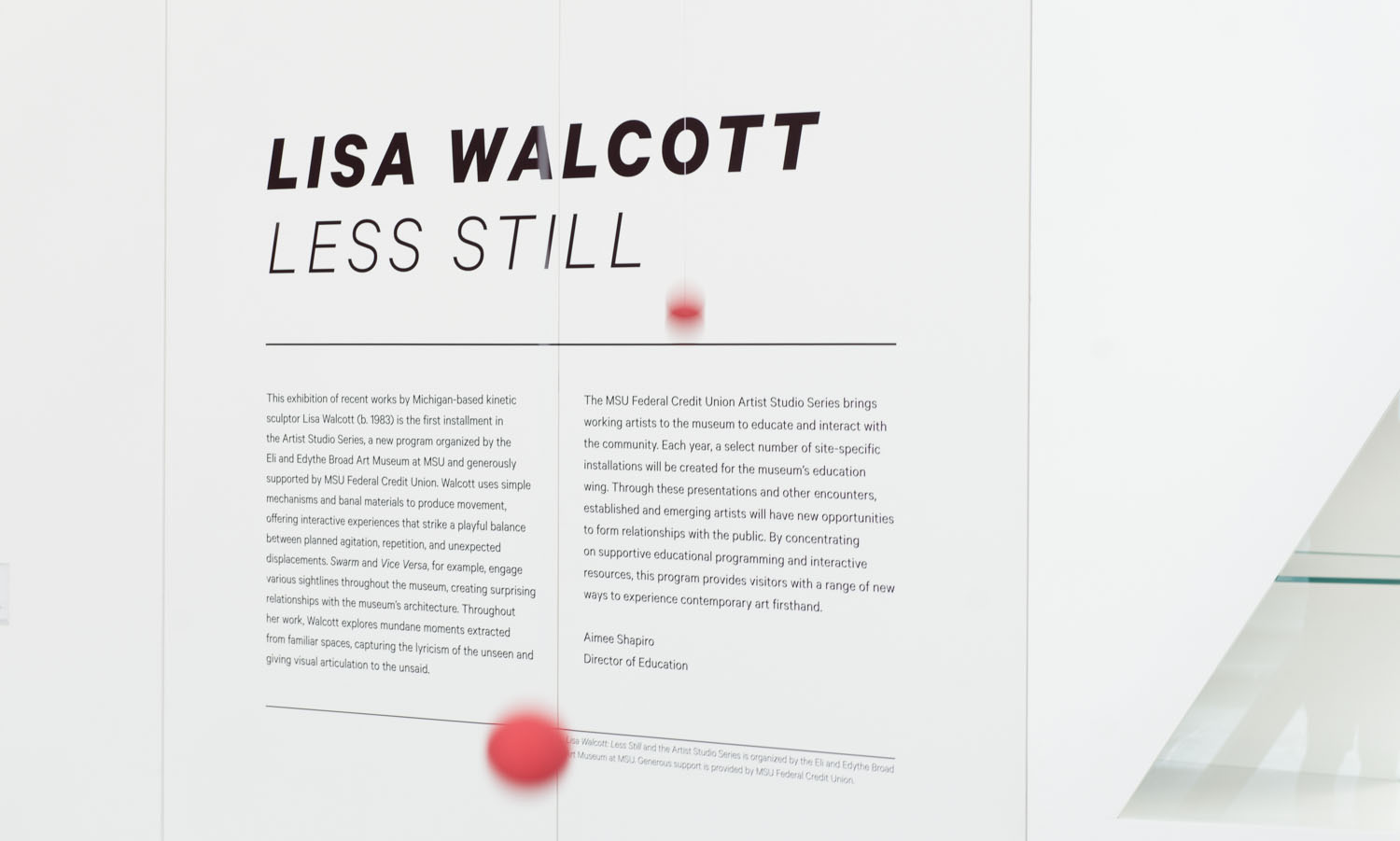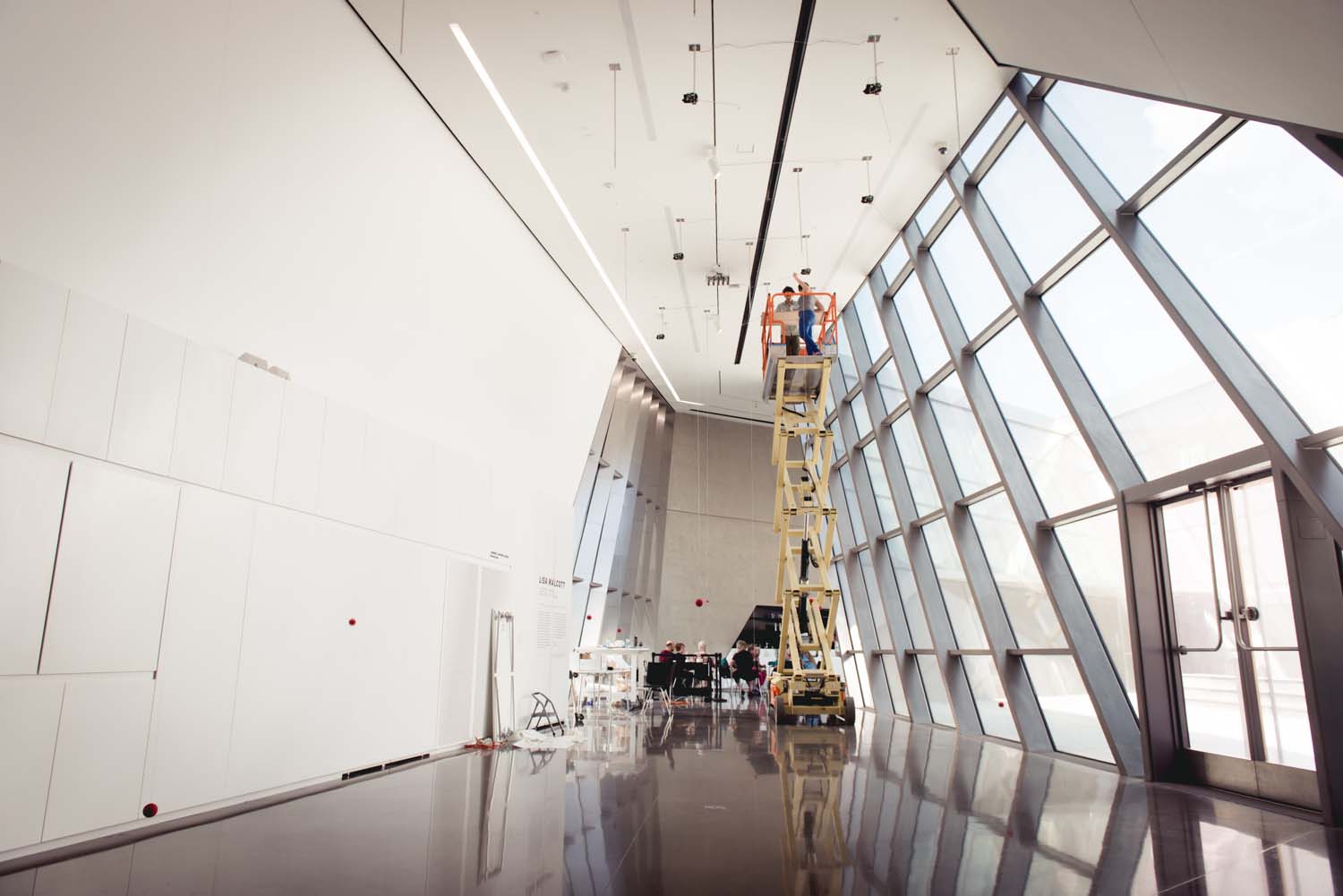 I have a few snapshots of Swarm in progress. The whole piece needed to be built on site because of the fragility of the hanging parts. Most of the piece was built in the education wing between July 8-15, after which time it was carefully moved through the cafe to it's final resting place for the exhibition over the welcome desk near the second floor viewing window.